Valentine's Day is a festival about love, romance, flowers, chocolates and greeting cards. There are many versions of the legend, but the most romantic is the following.
Legend has it that in third Century, the ancient Rome had a tyrant called Klau Dos. Not far from the tyrant s palace, has avery beautiful temple , friar Valentin lived here. Valentine knowledgeable, noble morality, Rome are very revered him, men, women and children, without distinction, the like cluster around him. Claudius then had Valentine jailed for defying him. In 496 A.D. Pope Gelasius set aside February 14 to honour St. Valentine.
Gradually, February 14 became the date for exchanging love messages and St. Valentine became the patron saint of lovers. On this special day, how can you make a little surprise for your lover and add a little sweety to your life?
2023 Lingerie Fashion Keywords: Eyelash Lace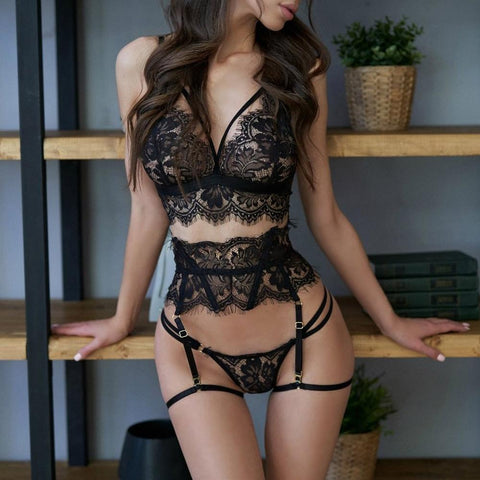 This black eyelash lace bra set show your romantic and sexy femininity. Delicate eyelash lace trim with garter belt, Queen or Devil? Click here


2023 Lingerie Fashion Keywords: Latex Patch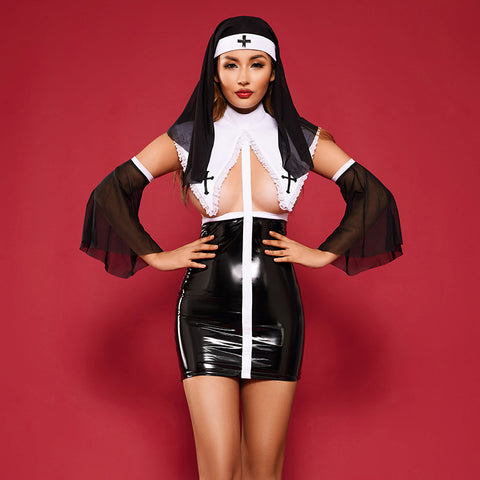 Sinful Sisters Costumes
Top off this naughty nun look with the iconic nun habit. Slim fit mini skirt with patent leather patch, become the focus of attention. Click here

2023 Lingerie Fashion Keywords: Embroidery

Fall in love with floral embroidery in this flirty bra set, how can you lose it in your wardrobe? Click here